In August here in Toronto we began re-opening as a part of Stage 3. Our new cases were down to around 100 per day and one day we even got down to 33. In response to the positive trend the libraries went from only allowing us to pick up holds to returning to allowing use of computers, browsing for books and relative normalcy.
Last weekend I went to the library to pick up my own holds and to see first hand what it's like. At its most basic it's the same. Books are there, my holds were there, and patrons were enjoying browsing. On the other hand, the checkout desk was surrounded by caution tape preventing anyone from approaching except from the front where there was plexiglas. It looked somewhat like this: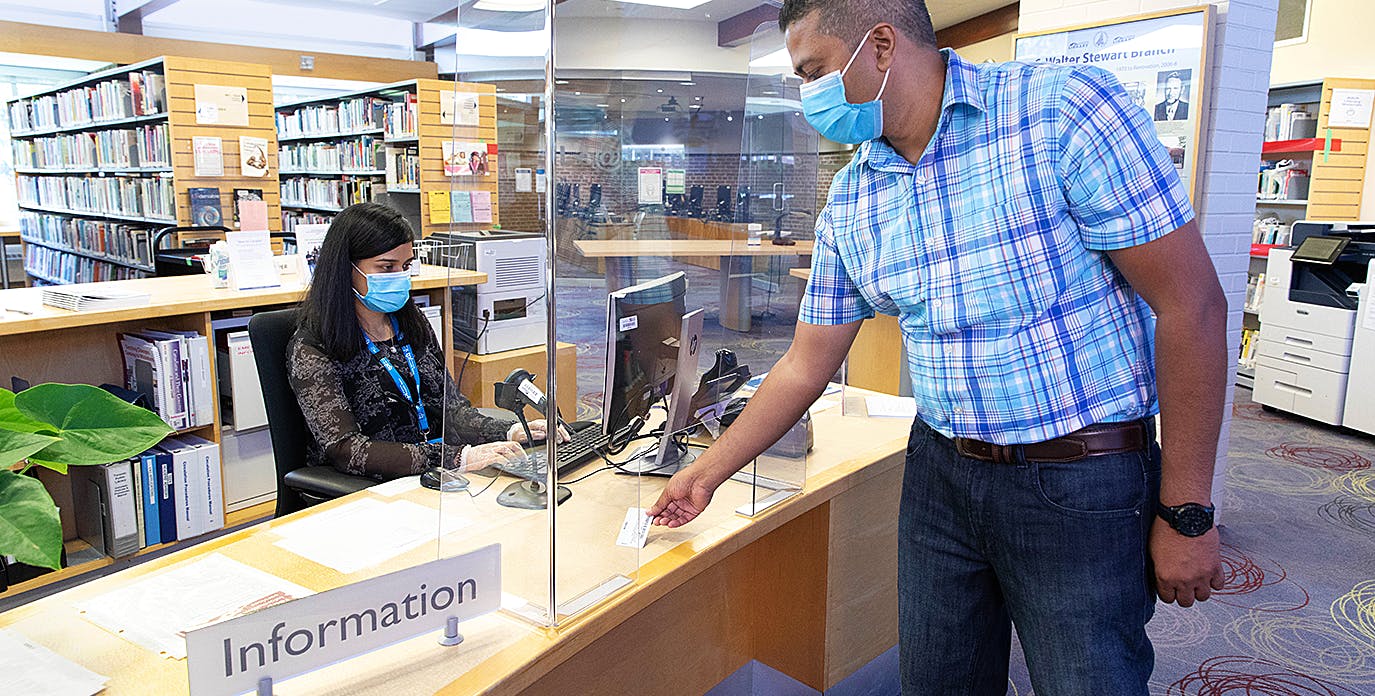 And of course the obvious precautions were required:
In the end, I only spent long enough to pick up my holds, but it was so lovely to be back in the library – even with the extra requirements.
Since that visit, though, new case counts have been slowly edging upwards. Today we topped 400 new cases – about four times the count we had when the libraries first reopened. Public health authorities are saying this is primarily due to poor precautions taken and risky gatherings. In other words: People are tired of having to take the precautions and want to pretend that all is normal. Younger people are especially taking the attitude that if it isn't going to affect them then why shouldn't they get together?
I hope that this attitude changes soon and that people find the strength in themselves to look out for their fellow humans. Yes, we may well be only half way through this – or even less. However, the more we all follow these rules, the more of us will be around to see the other side of it. And of course another side effect of looking out for each other is that we get to keep access to things that make it feel more normal like restaurants – and libraries.